A Warm Fire on a Cold Night: Now, That's Luxurious Home Comfort
Our Gas Fireplaces Fit Every Style and Budget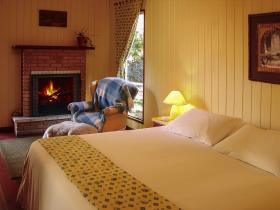 Every Fall our showroom is busy with people who feel the pull to get a new gas fireplace, stove or insert to keep their home comfortable during the coming winter. We know it's a big decision and our trained technicians will listen to your needs to make sure that you get the fireplace that looks as great as it feels.
From traditional to modern and contemporary we have gas fireplaces that fit every style and home from two of North America's largest and most-respected manufacturers: Valor and Continental. With over 30 years of experience each, these manufacturers have created a name for themselves in the home comfort industry as a top source for gas fireplaces, gas inserts, and gas stoves. Make your appointment now to discover how easily a gas fireplace will fit your style and make your home luxuriously comfortable.
Full Control at Your Fingertips with Easy, Radiant Heat
Gas fireplaces are so versatile that you can install one almost anywhere. With a flick of the switch you can turn your fireplace on and using the handy remote you can adjust the flame and heat production through a wide range of comfortable levels. Technological innovations ensure that you're getting just the right amount of heat for your room whether you're spending a quiet night at home or entertaining a crowd.
When you're done with the fire, you can simply turn it off. With today's technology, gas fireplaces are extremely safe and effective. More reasons why we love gas fireplaces are that there are no ashes to clean and no wood to stack and haul. There are almost no emissions so it's also good for the planet.
Gas Fireplaces are Energy Efficient To Save You Money
With Zone Heating, gas fireplaces will help you heat the rooms where you spend most of your time, allowing you to save money on your utility bills. Zone Heating works by dividing your home into various activity 'zones' – the bedrooms, the kitchen, the family room, etc. If you're like most families, there are parts of the home that are more popular at certain times of the day.
For example, a gas fireplace in your home office would allow you to keep that zone heated during the day while the rest of your family is out. You could then turn your central heating down in the rest of the house. This decreases heating costs by an average of 30% while you help the environment by decreasing gas consumption. It also ensures that rooms you use the most have the heat when they need it.
An Installer You Can Trust
Canco ClimateCare has been installing gas fireplaces in Newmarket and surrounding areas for almost 30 years and our licensed technicians will ensure that the job is done right. We'll help you evaluate your zones, choose the spot for your fireplace, and even help you decide on the best style of great-looking gas fireplace for you. Experience luxurious home comfort this winter with your new gas fireplace while adding value to your home, and saving money on energy.